Dr. David Sebastián Gernandt
Profesor Investigador Titular C
Área Académica de Biología
Instituto de Ciencias Básicas e Ingeniería
---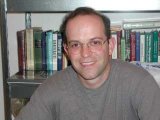 Centro de Investigaciones Biológicas
Universidad Autónoma del Estado de Hidalgo
A.P. 69, Pachuca, Hidalgo, 42001, México.
Mensajería:
Km. 4.5 carr. Pachuca - Tulancingo
Pachuca, Hidalgo, 42184, México
Tel.: 71 72 000, Ext. 6642
Fax: 71 72 000, Ext. 6642
Correo electrónico: davidg@uaeh.edu.mx
Currículum vitae resumido
A. Programa, Especialidad-Biología y Especialidad Menor-Química, Honors College, University of Oregon, Eugene, OR, 1988-1992.
Programa de Doctorado, Posgrado- Botánica y patología de plantas, Especialidad-Sistemática y Ecología, Oregon State University, Corvallis, OR, 1993-1998.
Investigador Asociado "C" de Tiempo Completo - Departamento de Ecología Evolutiva, Instituto de Ecología, Universidad Nacional Autónoma de México, Apartado Postal 70-275, Ciudad Universitaria, 1998-2001.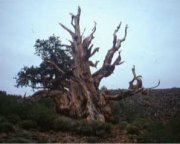 Líneas de Investigación
Sistemática molecular de coníferas y ascomicetes
Coespeciación de coníferas y ascomicetes
Evolución molecular de ADN ribosomal y del cloroplasto.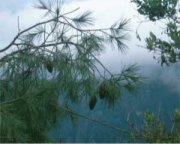 Materias que imparte
Sistemática.
Sistemática molecular.
Lista de Publicaciones Principales
Camacho, F.J., Gernandt, D.S., Liston, A., Stone, J.K., y A.S. Klein. 1997. Endophytic fungal DNA, the source of contamination in spruce needle DNA. Molecular Ecology 6: 983-987.

Gernandt, D.S., Camacho, F.J., y J.K. Stone. 1997. Meria laricis, an anamorph of Rhabdocline. Mycologia 89: 735-744.

Gernandt, D.S., y A. Liston. 1999. Internal transcribed spacer region evolution in Larix and Pseudotsuga (Pinaceae). American Journal of Botany 86: 711-723.

Gernandt, D.S., Liston, A., y D. Piñero. 2001. Variation in the nrDNA ITS of Pinus subsection Cembroides: implications for molecular systematic studies of pine species complexes. Molecular Phylogenetics and Evolution. 21: 449-467.

Gernandt, D.S., y J.K. Stone. 1999. Phylogenetic analysis of nuclear ribosomal DNA places the nematode parasite, Drechmeria coniospora, in Clavicipitaceae. Mycologia 91: 993-1000.

Gernandt, D.S., Platt, J.L., Stone, J.K. Spatafora, J.W., Holst-Jensen, A., Hamelin, R.C, y L.M. Kohn. 2001. Phylogenetics of Helotiales and Rhytismatales based on partial small subunit nuclear ribosomal DNA sequences. Mycologia 93: 915-933.
Gernandt, D.S., Liston, A. y D. Pi¤ero. 2003. Phylogenetics of Pinus
Subsections Cembroides and Nelsoniae Inferred from cpDNA Sequences.
Systematic Botany. 28: 657-673.
Ortiz-Garc¡a, S., Gernandt, D.S., Stone, J.K., Johnston, P.R., Chapela,
I.H., Salas-Lizano, R. y E.R. Alvarez-Buylla. 2003. Phylogenetics of
Lophodermium from pine. Mycologia. 95: 846-859.
Fay, M.F., Gernandt, D.S., Cowan, R.S., Kitchen, M.A.R. y C. Kitchen.
2002. Parentage of an unknown member of the Sorbus latifolia (Lam.) Pers.
group (Rosaceae). Watsonia 24: 91-100.
Liston, A., Gernandt, D.S., Vining, T.F., Campbell, C.S. y D. Pi¤ero.
2003. Molecular phylogeny of Pinaceae and Pinus. En: Proceedings of the
Fourth International Conifer Conference: Conifers for the future?
International Society for Horticultural Science. R.R. Mill (Ed.). Acta
Horticulturae 615: 107-114.
---
Compartir en: